Silicon Creations Named 2022 TSMC OIP Partner of the Year for Analog and Mixed-Signal IP
---
Silicon Creations, a leading supplier of high-performance analog and mixed-signal intellectual property (IP), has been recognized by TSMC as the recipient of the 2022 Open Innovation Platform® (OIP) Partner of the Year Award for Analog and Mixed Signal IP.
Baum's Power Analysis Suite is Adopted for ASICLAND SoC Design Flow
---
Baum Design Systems, announced today that its flagship product, PowerBaum, is adopted for ASICLAND SoC design flow. ASICLAND is a company that provides design services as its main business; with PowerBaum in its SOC design support flow, the company now provides power analysis services to customers in the early stages of design.
Kaviaz與Certus Semiconductor 簽署台灣經銷協議
---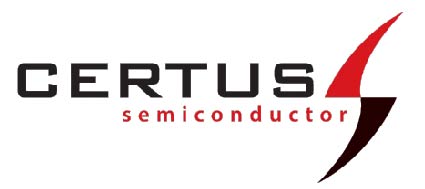 About Certus Semiconductor
Certus Semiconductor is a Unique IO & ESD Solution Company.
Silicon Creations' Engineering Team Completes Training for Automotive Quality Certification
---
Silicon Creations,announced today that ten members of their engineering staff have been certified as Semiconductor Automotive Functional Safety Professionals under the personal qualification program for ISO26262 semiconductor development from SGS-TÜV Saar.
NSCore, Inc. Introduces its Automotive Grade-1 Qualified Non-Volatile Memory solution to help address the increasing need for Low Cost Semiconductor Chips
---
This IP is available in a 180-nanometer (nm) mixed signal 1.8V/5V CMOS and a 180nm BCD process. The NSCore NVM IP does not require any additional masks or process steps. Using this IP will reduce the overall cost to manufacture chips by up to 30%.