2022/11/02 ♦ Silicon Creations News
Silicon Creations Named 2022 TSMC OIP Partner of the Year for Analog and Mixed-Signal IP
Silicon Creations, a leading supplier of high-performance analog and mixed-signal intellectual property (IP), has been recognized by TSMC as the recipient of the 2022 Open Innovation Platform® (OIP) Partner of the Year Award for Analog and Mixed Signal IP.
Baum's Power Analysis Suite is Adopted for ASICLAND SoC Design Flow
Baum Design Systems, announced today that its flagship product, PowerBaum, is adopted for ASICLAND SoC design flow. ASICLAND is a company that provides design services as its main business; with PowerBaum in its SOC design support flow, the company now provides power analysis services to customers in the early stages of design.
Kaviaz signed exclusive distribution agreement with Baum for Taiwan market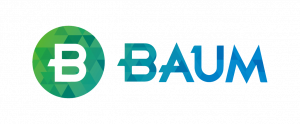 About Baum
PowerBaum which takes design sources (RTL and netlist) and automatically creates an extremely fast, accurate, and portable power model. PowerBaum models easily integrate into existing simulation (both RTL and ESL), and emulation environments.
Kaviaz signed distribution agreement for Taiwan market with Certus Semiconductor
About Certus Semiconductor
Certus Semiconductor is a Unique IO & ESD Solution Company.